Who Speaks for Us Here by Leslie Contreras Schwartz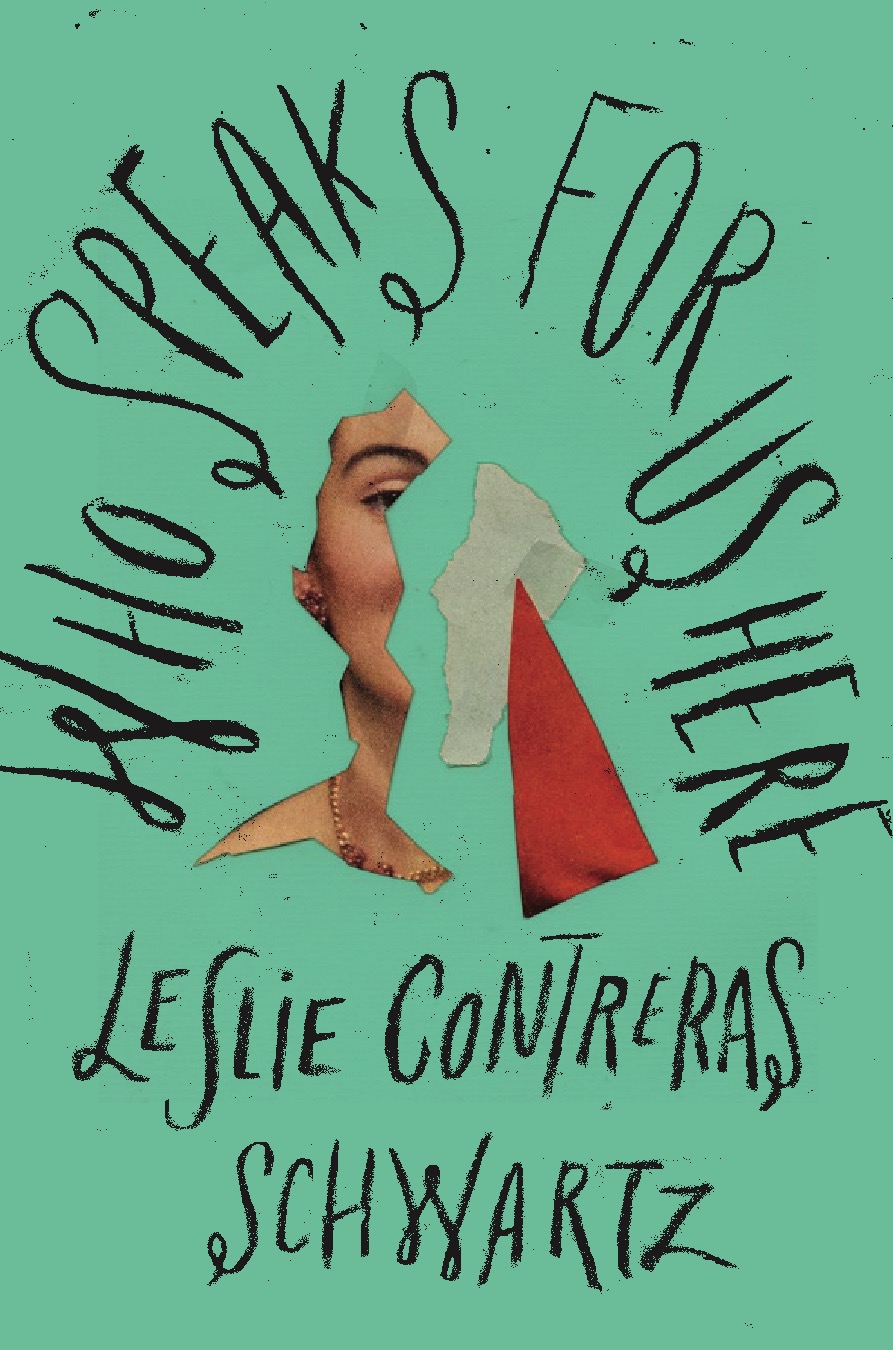 Who Speaks for Us Here by Leslie Contreras Schwartz
About Who Speaks For Us Here:
In stunningly varied forms and voices, Who Speaks for Us Here, examines the individual versus public bodies and documents narratives of those usually silenced, including people with mental illness, sex workers, women who are trafficked, and children in custody.
"Resplendent in formal range, in image-richness, in music, empathy, and wisdom, the poems of Who Speaks for Us Here offer us a landscape of dissociation, of fragmentation in selfhood and in art. To fracture, these poems demonstrate, can be a wildly creative defense of the traumatized self. "We've all cracked/in our own ways," Leslie Contreras Schwartz writes, and goes on to show us how, in a choir of voices—missing children, victims of sex trafficking, sex workers, border detainees, family members, and the always-hungering self. To experience this collection is to encounter the "wild self choired, corralled in a thought box," where "all of us together/can make a great sound," a definition of lyric poetry if there ever was one. As a fellow traveler, I am grateful for Schwartz's vision—that to name the break, to delineate the parts, is to bring forth a singular, sacred wholeness. Who Speaks for Us Here establishes an aesthetic of survival."
—Diane Seuss, author of Four-Legged Girl and Still Life with Two Dead Peacocks and a Girl
About Leslie Contreras Schwartz:
Leslie Contreras Schwartz is the fourth Houston Poet Laureate, serving from 2019-2021. She is a multi-genre writer whose book Nightbloom & Cenote (St. Julian Press, May 2018), was a semi-finalist for the 2017 Tupelo Press Dorset Prize, judged by Ilya Kaminsky. She is also the author of Fuego, and was a featured poet for the 2018 Houston Poetry Fest.
Her forthcoming book, Who Speaks for Us Here, is scheduled for spring 2020 publication with Skull + Wind Press. Her work has recently appeared or is forthcoming in Pleiades, The Missouri Review, The Collagist, [PANK], Iowa Review, Verse Daily, Catapult, and Tinderbox Poetry Journal, among others. She is a graduate of The Program for Writers at Warren Wilson College and earned a bachelor's at Rice University.
Praise for Nightbloom & Cenote:
Nightbloom & Cenote sifts into the dirt beneath the cracks of girlhood, uncovers a retribution of generations, of family and of birth and misfortune of daughters unloved and unprotected, from the ever-unfolding story of patriarchy and its brutality, and sings of survival in the midst of all that violence. Sinuous as vines and gleaming as nightblooms, these poems tangle and snake and take the generational blame, the guilt reserved for us girls who grow into women, and finally break the cycle, finally crack the sidewalks we girls/women have been buried under all these years.
Schwartz, with her lyrical prowess, sings us to safety: "we will run out / this run belongs to us / both out that door with the baby and all her future babies and we will find all your sisters / my mother and hers." These poems are steeped in culture and myth, are lush with the landscape of survival, are the voices of mothers and our mothering forebears who braid our hair and hold us as we weep, who teach us how, once our tears are dry, to fight back.
—Jenn Givhan, author of Rosa's Einstein and Girl With Death Mask